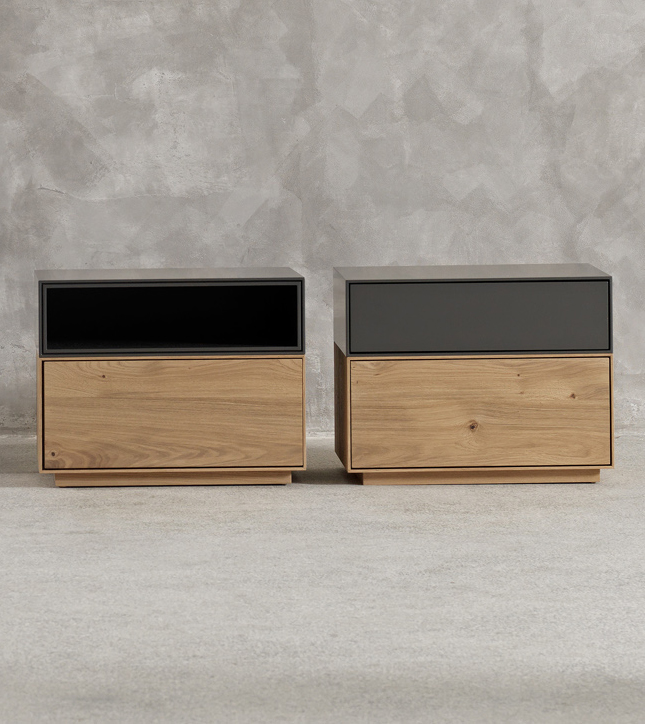 FREE N
The bedside table FREE offers with its attractive design in the versions with storage compartment and spacious drawer or two drawers a lot of space for stowing personal items.
DIMENSIONS:
Length:55 cm
Width:40 cm
Height:43 cm
MATERIAL:
MDF painted and/or real wood veneer oak or walnut
ADD TO FAVORITES ★



INTERESTED?
If you are interested in this product and want more information, please fill out the form.