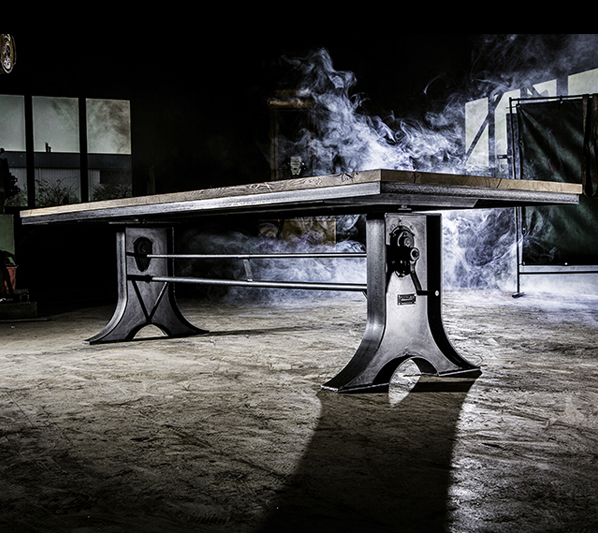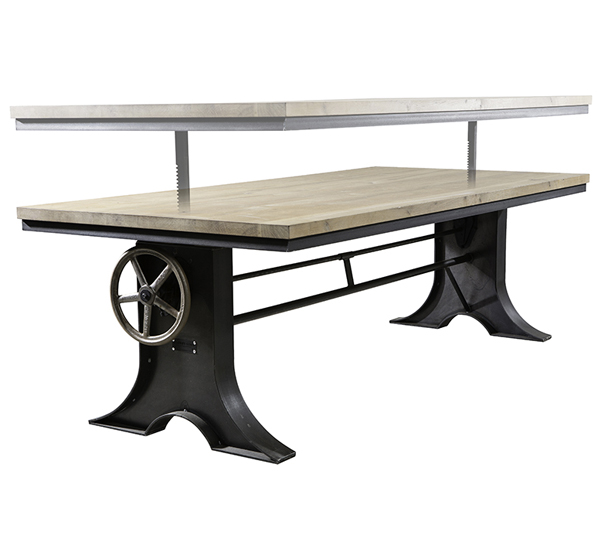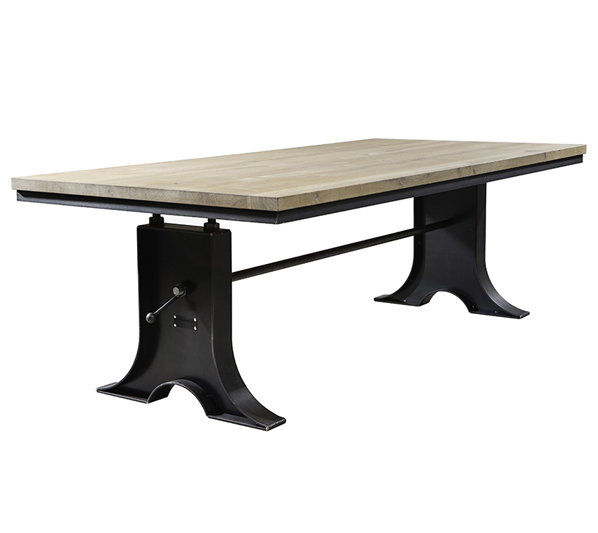 SL-014
The dining table SL-014 in industrial design impresses with its massive steel legs and light tabletop. The table comes in two versions: height adjustable through a lock wheel or crank, whereby the table top can be raised to the level of a bar or with fixed height.
DIMENSIONS:
Length:200 cm / 230 cm / 250 cm / 300 cm
Width:100 cm
Height:76 cm – 105 cm / 77 cm
MATERIAL:
Base: steel natural or powder coated / Table top: solid oak or steel
ADD TO FAVOURITES ★



INTERESTED?
If you are interested in this product and want more information, please fill out the form.