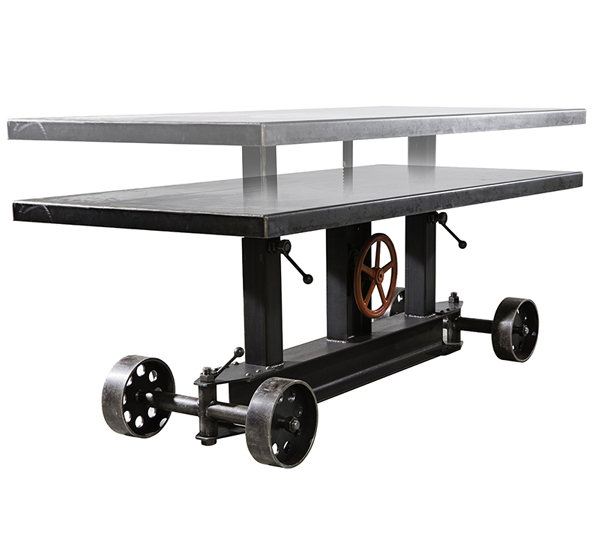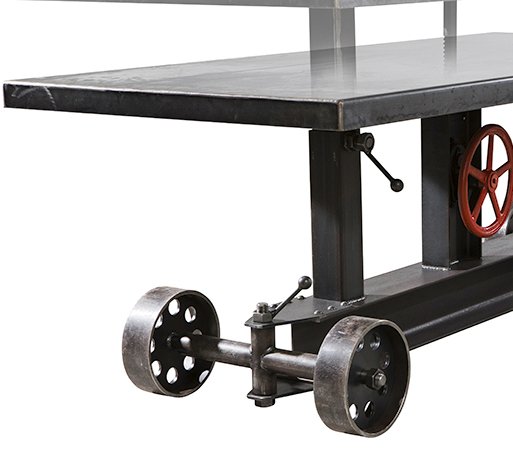 THE JIGGER
The massive steel base of the eccentric dining table THE JIGGER is not only an eye catcher but also functional. Through two cranks and the red lock wheel, the height of the table top can be adjusted like a workbench, so that the table can always be adapted to the individual use: from dining table over worktable up to a bar. Through its steel wheels and a movable axis, the table can also always be moved into the correct position.
DIMENSIONS:
Length:200 cm / 230 cm / 250 cm / 300 cm
Width:100 cm
Height:76 cm – 105 cm
MATERIAL:
Base: steel natural or powder coated / Table top: solid oak or steel
ADD TO FAVOURITES ★



INTERESTED?
If you are interested in this product and want more information, please fill out the form.